FREE SHIPPING ON ORDERS OVER $99 CAD
NATURALLY LUXURIOUS INGREDIENTS
HANDMADE WITH CARE IN VANCOUVER, BC
Oils, infusions & fragrance
for face, body & beard.
Welcome to ad floreo! We offer botanical grooming and skincare products, handmade in Vancouver, BC.
Crafted with responsibly sourced, cruelty-free ingredients and scented with 100% pure essential oils, our formulations are carefully designed to be luxurious, effective, and most importantly, natural!
ad floreo (v): to bloom; to blossom; to flourish.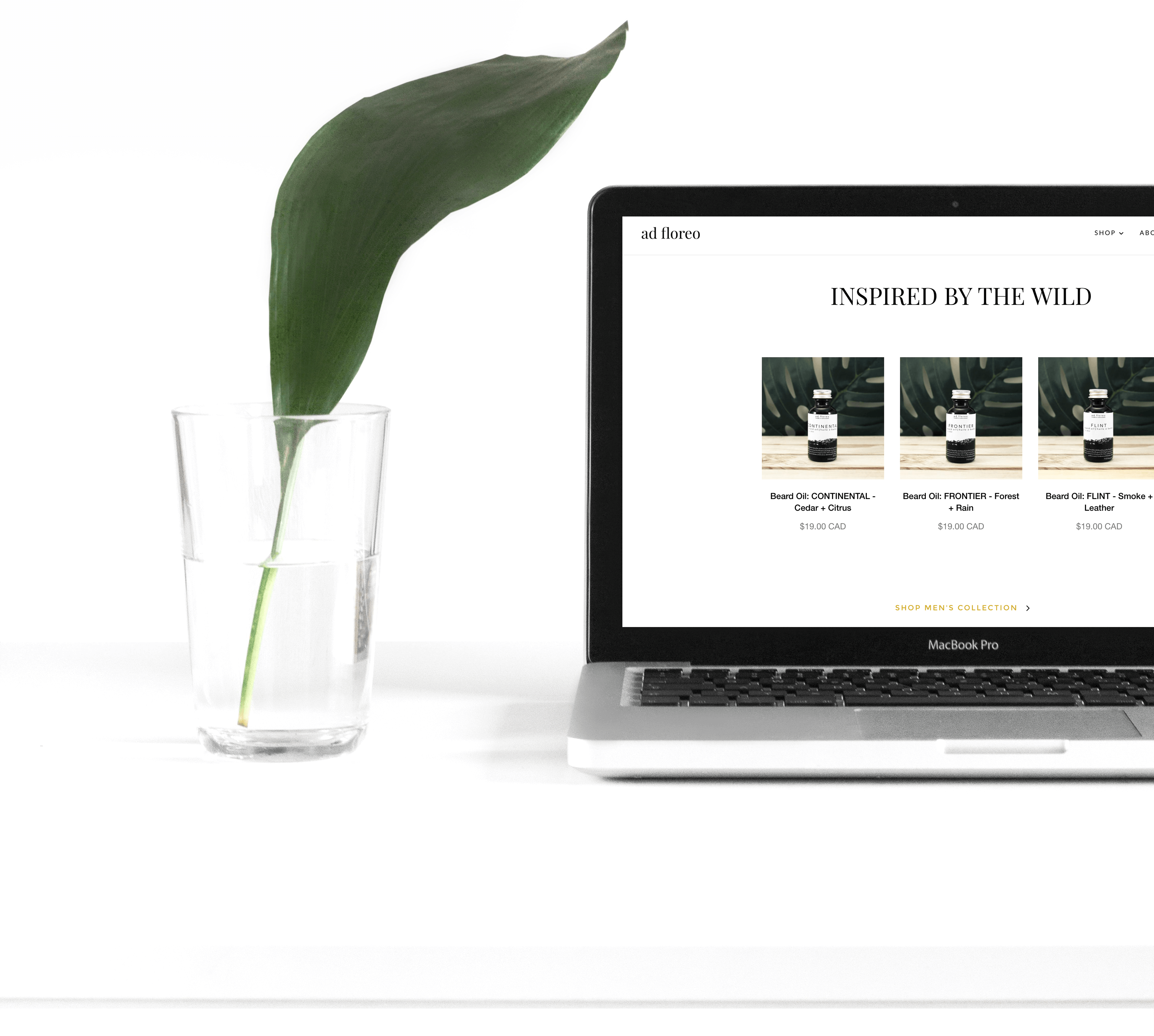 Wondering what formulation is best for you? Want to request a new scent or product? Is there something you think we could improve?
We welcome any and all questions, and would love to hear your ideas!
Fill out the form below contact us. You can also email lissa@adfloreo.com, or find us on Instagram or Facebook (@adfloreo).