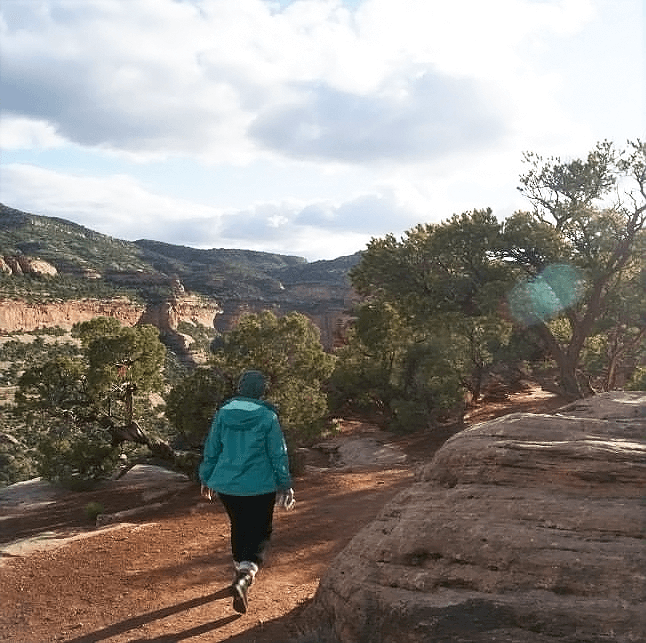 Well-researched and lovingly blended.
Lissa and Andrew founded ad floreo in 2016, with the belief that our bodies deserve only the most nourishing, pure ingredients available. Their mission is to provide products that are:
-thoughtfully formulated to be naturally effective and luxurious,
-beautifully packaged, and
-responsibly designed with utmost care for the health of the wearer and the planet.
Ad floreo uses 100% pure, high-quality oils and botanicals. Ingredients are responsibly sourced and carefully hand-blended. Batch sizes are kept small to ensure freshness and consistency in formulation. No synthetic fragrances or unnecessary fillers are used, ever.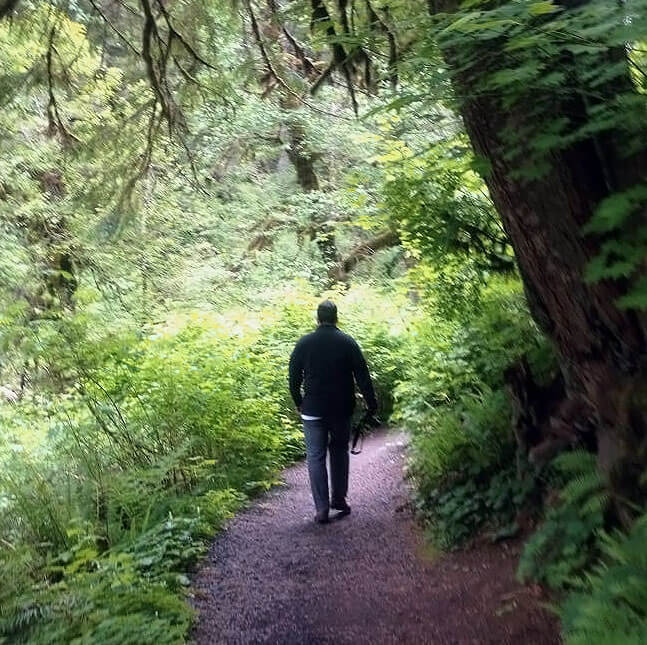 Crafted by two biologists and inspired by the great outdoors.
Lissa became interested in natural, non-toxic health and beauty during her studies, when she started combining her knowledge of botany, chemistry, and design to create safer, more natural skin and hair care products than those found on most drugstore shelves.
In a desperate appeal for him to grow out his beard, Lissa made Andrew his first bottle of beard oil in 2014. To both of their relief, the soothing, moisturising oils worked wonders for Andrew's sensitive Irish skin, and helped him breeze through that awkward, new-beard phase with minimal discomfort.
Expats from Canada's beautiful east coast, the couple now lives between sea and mountains in Vancouver BC with their two cats, Watson and Crick.
Oils and Serums and Toners, Oh My! If you're reading this, you know that skin care oils are rising in popularity, and for good reason! Using oils for skin care is appealing to many, but it can be overwhelming and time-consuming to sift through the pages of anecdotal...
What is Rosehip Oil? Rosehip Oil is made by pressing the small seeds found inside the fruit (a.k.a. the "hip") of various rose plant species. At ad floreo, we use certified organic, cold-pressed seed oil from the fruit of wild rose species Rosa canina. It has a light,...
frequently asked questions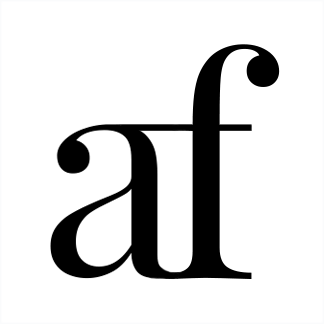 I JUST ADDED A PRODUCT TO MY SHOPPING CART; WHY IS MY CART EMPTY?
This website uses the Shopify ecommerce platform. If you are browsing using Safari, Shopify may experience issues if it's been a while since you've cleared your browser's cache and cookies. Here's how to clear them:
MAC + SAFARI USERS: Go to Safari > Preferences > Manage Website Data > Remove All.
If you're still experiencing issues, please let us know so we can solve them! Use our contact form or email lissa@adfloreo.com.
WHEN WILL I RECEIVE MY ORDER?
PROCESSING TIME: Your order will ship within 3 business days of receipt of payment. We ship all orders via Canada Post / USPS. Your individual shipping options and timeframes will be visible when you checkout:
CANADA: Expedited Parcel (most common), Xpresspost Certified or Priority.
USA: Small Packet or Tracked Packet (most common). Please note that Small Packet does NOT include a tracking number, so we highly recommend using Tracked Packet. If you need expedited shipping to the US, please contact us at lissa@adfloreo.com for a quote!
INTERNATIONAL: Small Packet Surface, Small Packet Air (most common) and Tracked Packet Air. Please note that Small Packet Air does NOT include a tracking number.
WILL MY ORDER HAVE A TRACKING NUMBER?
CANADA: tracking is included by default.
USA: tracking is only included for the 'Tracked Packet' shipping option. If you select 'Small Packet,' your shipment will not have a tracking number (not recommended). If you arrange expedited shipping by contacting ad floreo, your expedited shipment will have a tracking number.
INTERNATIONAL: tracking is only included for the 'Tracked Packet Air' shipping option. If you select 'Small Packet' services, your shipment will not have a tracking number.
DO YOU ACCEPT RETURNS?
We generally cannot accept returns, because we are unable to re-sell returned products. There are two reasons for this:
1. We take sanitization seriously. Our products are produced with sterilized equipment in a clean workspace. Once a product has left our home and been opened, we can no longer be sure that it is safe from contamination.
2. Our products are perishable. With proper storage they will last at least one year, but once a product has left our home, we cannot be sure of the conditions in which it was stored and therefore can no longer attest to its shelf-life.
That said, we know that special cases do arise; please don't hesitate to contact us if you are unsatisfied for any reason!
WHAT IS THE SHELF LIFE OF YOUR PRODUCTS?
Ideal shelf life is 6 months in your bathroom or 1 year in a refrigerator. While our products benefit from the natural antioxidant properties of exotic oils and Vitamin E, they will not last indefinitely.
For large bottles that will last you longer than 6 months, try portioning half of your product into a separate glass container and keeping it sealed in your fridge until needed.
To prevent degradation of your product, store upright with cap on and away from direct sunlight.
I'M SENSITIVE TO FRAGRANCES; IS AD FLOREO FOR ME?
Many of our products include essential oils for their pleasing fragrances and cosmetic benefits, but fear not! Those of us (Lissa included) with sensitivities to scents are often reacting to the synthetic compounds that are used in commercial perfumery. You'll never find synthetic fragrance products in our shop.
If you'd still prefer scent-free options, we offer unscented (essential oil-free) beard oil and aftershave. Check out our BASELAYER line for more information.